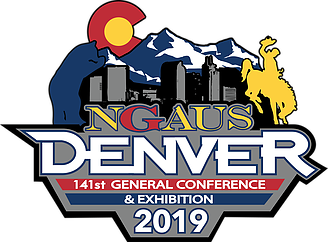 The NGAUS 141st General Conference and Expo will be hosted in Denver, Colorado, August 30 to September 3. Denver is the mile-high gateway to the Rocky Mountains, and home to great adventure, shopping, dining and fun!
At conference, you will learn the way ahead from senior leaders. Discover the latest military and emergency response products, vote on the top legislative priorities for NGAUS, share information and celebrate the camaraderie of being National Guard, NGAGA, and NGAUS members! We will be networking with more than 4,000 fellow National Guard men and women The refrain reflects our pride in the force's deep connection with the American people and its dual role as both a warfighter abroad and the military's first responder at home.
Registration is available ONLY through NGAGA. Upon receipt of your $200 conference registration and $100 room deposit, NGAGA will reserve your room. The registration fee includes admission to the business meetings, exhibit area, Governor's Reception, spouse luncheon, a mixer for company grade/warrant officers and all the hospitality night venues. The grand finale will occur at the State's Dinner. Optional events not covered in your registration fees include a Fourteener Climb, Motorcycle Rally, fun run, retiree dinner, and a Denver belt buckle. More conference detail can be found at https://www.ngaus.org/.
Register today to attend. A link to the online registration form is below. Contact the NGAGA office at 912-369-6138 if you have any questions.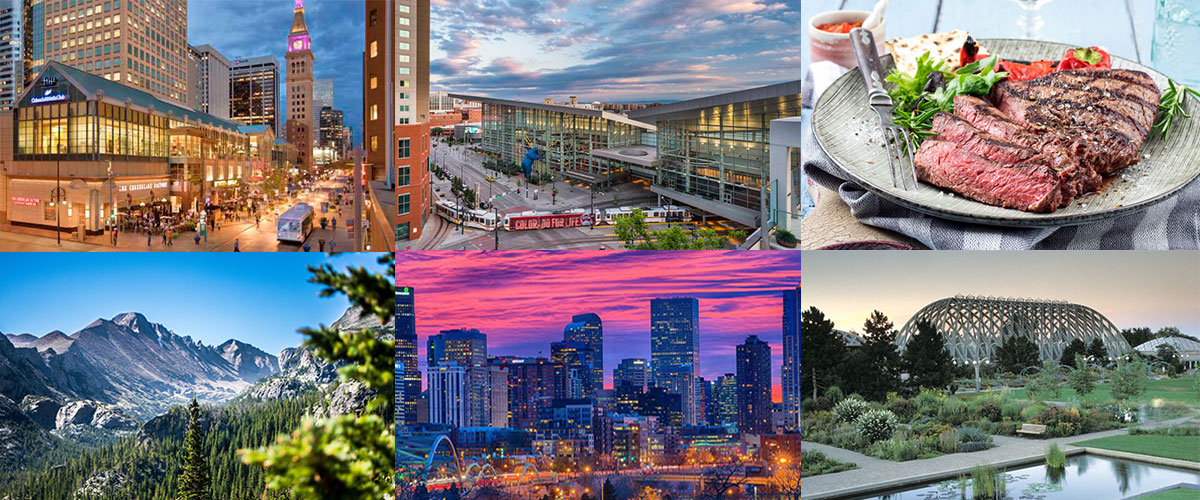 WHO: National Guard Association of United States
WHAT: 141st General Conference and Exhibits
WHERE: Denver, CO
WHEN: 30 August - 3 September 2019. 30 August and 3 September are scheduled travel days.
HOTEL: We will be staying at the Sheraton Denver, 1550 Court Place, Denver, CO 80202 - 303-893-3333 $181 + tax per night run of the house. Deposit of $100 will hold your room and will be credited to your account when you check out.
REGISTRATION: Conference registration fee will be $200 for the general conference and will include all events except for the following: Fourteener Climb (see below for info) 30 August is $75; Motorcycle Rally on 30 August will be $60; Golf on Friday, 30 August will be $135 per person; Fun Run on Saturday, 31 August will be $30; Retiree Luncheon on Sunday, 1 September is $5 per person (members); Denver Belt Buckle $75.
TRANSPORTATION: Go ahead and make your airline reservations now to get the best prices or put a group together to drive and share expenses.
NGAUS WEBSITE: The NGAUS website has a lot of good information about the conference just click on the 141st General Conference & Exhibition link. It will provide general information about the conference, what is going on in the city during the conference along with site maps etc.
CONFERENCE SCHEDULE: https://www.ngaus.org/events/141st-general-conference-exhibition-0
ATTIRE GUIDE: https://www.ngaus.org/sites/default/files/2019-05/NGAUS2019_AttireGuide.pdf
NGAGA POC: Marshall Kennemer, Executive Director, NGAGA, 912-369-6138, This email address is being protected from spambots. You need JavaScript enabled to view it.
141st NGAUS General Conference
The 141st Annual NGAUS National Conference, held in Denver, CO at the Colorado Convention Center from 30 Aug 2019 through 02 Sept 2019.
NOTE: To register as a couple, please select the Register (Group) option.
Event Properties
| | |
| --- | --- |
| Event Date | 08-30-2019 8:00 am |
| Event End Date | 09-02-2019 10:00 am |
| Cut off date | 08-29-2019 5:00 pm |
| Individual Price | $200.00 |
The following schedule features a top-level list of events. For additional meetings, rehearsals, luncheons, exhibitor move-in/move-out dates, bus schedules, room locations, and more, view events on the NGAUS site.