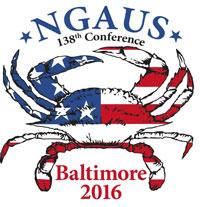 Folks we are starting to make plans for the 138th NGAUS Conference which is being hosted by the Maryland National Guard in Baltimore, Maryland. The 138th General Conference & Exhibition will take place September 9-13, 2016. Conference theme "The National Guard: Across Town, Across the World". This premise moves past training and materiel readiness to the ability of our soldiers and airmen to serve anytime and anywhere our nation and neighbors are in need. At conference, you will learn the way ahead from senior leaders. Discover the latest military and emergency response products, vote on the top legislative priorities for NGAUS, share information and celebrate the camaraderie of being National Guard, NGAGA, and NGAUS members!
National Guard officers from around the country have previously gathered in the Charm City four times.....in 1939, 1944 and 2008. It will be held in the beautiful and accessible Downtown Inner Harbor. Since this is an election year, we can expect some of the Presidential Candidates to stop by as they have in the past years. Come by plane, train, car or boat to historic Baltimore. Don't forget we will also be in town to participate Defenders Day at historic Ft McHenry. This is a magnificent celebration that commemorates the successful defense of the city of Baltimore on September 12, 1814 from an invading British force during the War of 1812, an event which would lead to the writing of "The Star-Spangled Banner" as the national anthem of the United States.
We will be networking with more than 4,000 fellow National Guard men and women from all 50 States, Guam, Puerto Rico, the U.S. Virgin Islands and the District of Columbia.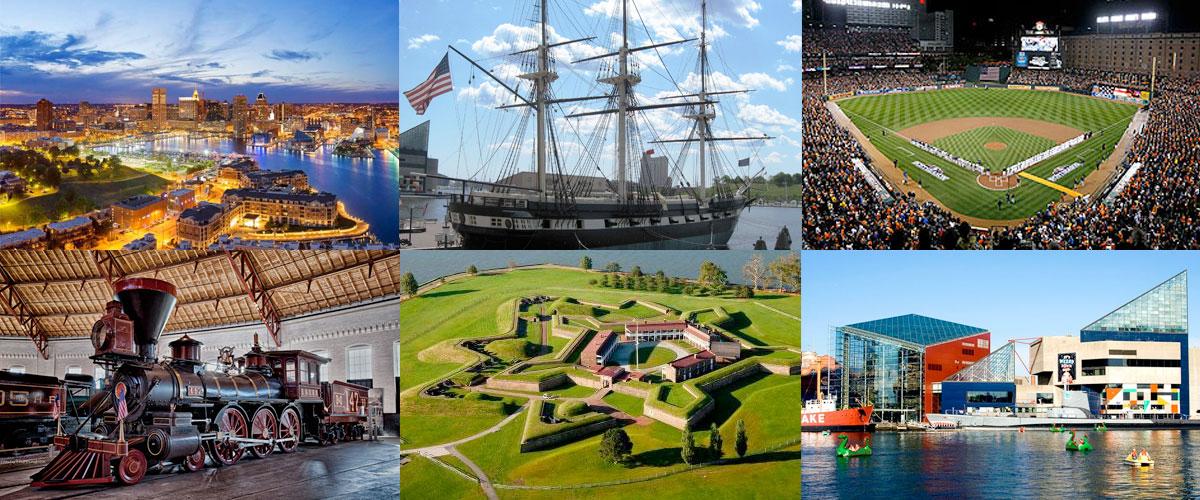 WHO: National Guard Association of United States
WHAT: 138th General Conference and Exhibits
WHERE: Baltimore, Maryland
WHEN: 9-13 September 2016. 9 and 13 September are scheduled travel days.
HOTEL: We will be staying at the Marriott Inner Harbor at Camden Yards, 110 South Eutaw Street, Baltimore, Maryland, 21201, Phone: (410) 962-0202. Room rates are $158 (plus taxes) per night run of the house. Deposit of $100 will hold your room and will be credited to your account when you check out.
REGISTRATION: Conference registration fee will be $185 for the general conference and will include all events except for the following: Golf on Friday, 9 Sep will be $120; Motorcycle Rally will also be on Friday, 9 Sep and will be $85; Fun Run on Saturday, 10 Sep will be $25; Retiree Luncheon on Sunday, 11 Sep and is $5 for members and $25 for non-members.
TRANSPORTATION: I would also encourage you to make your airline reservations now but feel sure this destination will be close enough for most of us to drive. Get a group together and share expenses!
NGAUS WEBSITE: The NGAUS website www.ngaus.org has a lot of good information about the conference just click on the 138th General Conference & Exhibition link. It will provide general information about the conference, what is going on in the city during the conference, site maps etc.
NGAGA POC: Marshall Kennemer, Executive Director, NGAGA, 912-369-6138, This email address is being protected from spambots. You need JavaScript enabled to view it.
138th NGAUS General Conference
The 138th Annual NGAUS National Conference, held at the Baltimore Convention Center from 9 Sept 2016 through 13 Sept 2016.
NOTE: To register as a couple, please select the Register (Group) option.
Event Properties
| | |
| --- | --- |
| Event Date | 09-09-2016 5:00 pm |
| Event End Date | 09-13-2016 12:00 pm |
| Registration Start Date | 05-30-2016 |
| Cut off date | 09-09-2016 5:00 am |
| Individual Price | $185.00 |
| Location | Baltimore Convention Center |