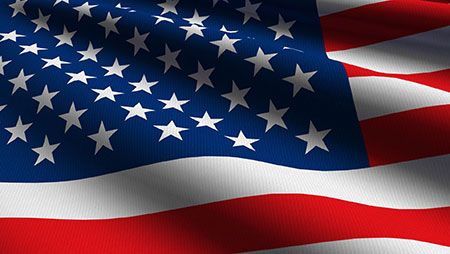 Stone Mountain, Georgia
29-31 May 2020
If you have never attended a meeting of the Officer or Enlisted Association of the National Guard of Georgia, this is the year you will not want to miss. We will be hosting the conference at the beautiful Stone Mountain Marriott Evergreen Conference Center and Resort - this time at the end of the month, so you won't miss drill! Mark your calendars for 29-31 May 2020.

The weekend starts with golf on Friday - always a huge turn-out. Pick your team now and sign up online! Your registration includes a full buffet for Friday night. You can then finish the evening in our amazing hospitatlity suite - the perfect spot for networking.
On Saturday morning, the Business Session begins for Service members and their guest (spouse, friend, family, etc.) will have the opportunity to gather for an entertaining breakfast/brunch.
While we have not solidified the Guest Speaker/VIP list, it's certain that you will hear from senior leadership, both Officer and Enlisted, from the Army and Air National Guard.
Saturday evening is the formal gathering where this year we will see the transition from one President to another and the historic send-off for Marshall and Deniece Kennemer. They leave us after more than 20 years of service as our Executive Director Team. We will also welcome our new Executive Director Team - BG (Tom) and Mrs. (Kristin) Blackstock.
Stay tuned for details on childcare this year. This is always a huge hit - for both the kids and the parents!
If you are looking for the theme this year, think red, white and blue. Think America. Think "back to basics." I truly hope you will join us this year or come attend for the first time. I promise you will have a great time!
COL Alexander (Alex) McLemore
PRESIDENT, NGAGA
REGISTER ONLINE COMING SOON
Printable Conference Map
Printable Conference Schedule
EVENT SCHEDULE
Thursday, 28 May 2020

1300
Golf Setup - Stone Mountain Golf Clubhouse
1300 - 1700

Exhibitor Set Up - Evergreen Ballroom

1600 - 1730
Conference Team Meeting - Poplar Room - snacks and beverages
1500 – 2100
Early Arrivals drop by the Willow Room for snacks and beverages
Friday, 29 May 2020
0800
Exhibitor Set Up – Evergreen Ballroom
0800
Golf Tournament Shotgun start at 0900 - Stone Mountain Golf Course
1200 - 1730
Exhibit Hours - Evergreen Ballroom
1200 - 1930
Registration - Evergreen Ballroom - Sign up for your banquet seat when you register
1200 - 1800
Children's Registration and Activities (0-13 yrs.) - Rhododendron Room
Age 10-13 will be separate this year working on a fun project! No teen helpers required this year.
1700 - 2300
Children's Activities - Rhododendron Room
1700 - 1830
TAG Reception (by invitation only) - Rotunda Room - Casual

1730
Exhibits Close - Evergreen Ballroom
1800 - 2200
All You Can Eat Dinner Buffet - Evergreen Ballroom – Casual
1800 - 2300
Hospitality Room - Poolside/Willow Room (music, photo booth, Barefoot Geno (Entertainer), beverages) – Casual
Saturday, 30 May 2020
0700 - 1400
Exhibit Hours – Evergreen Ballroom
0700 - 0800
Morning Coffee and Continental Breakfast - Evergreen Ballroom


Yellow Wrist Band Required for Entry

0800 - 1230
Business Meeting/Professional Development - Evergreen Ballroom


Yellow Wrist Band Required for Entry


Dress: OCP; Flight Suit/ABU; Civilian - Business Casual

1330 - 1530
EANGGA Breakout Session – Laurel Amphitheatre – Casual
1230 - 1330
Business Meeting Lunch - Stone Mountain Ballroom (ticketed event)
1300
EANGGA Auxiliary Meeting - Poplar Room
0700 - 1300
Children's Activities – Rhododendron Room
0930 - 1200
Spouse Breakfast - Rotunda Room (ticketed event) - Resort Casual

1700 - 2400
Children's Activities – Rhododendron Room
1730 - 2200
Formal Banquet Photos - Lounge Area Outside Evergreen Ballroom - Free Backdrop for Selfies
1800 - 2100
Formal Banquet –
Dress Blues, Dress Mess and Civilian Equivalent (ticketed event)

1800
Cocktails – Evergreen Ballroom Pre-function Area
1830
Dinner/Short Business Session/Awards - Evergreen Ballroom
2100 - 0100
Hospitality Room in Willow. DJ/Dancing in Rotunda and Deck
Sunday, 31 May 2020
0830
GGIT Board Meeting – Wintergreen Room
0930
NGAGA Board Meeting – Wintergreen Room
0930
EANGGA Board Meeting - Juniper Room
Check Out & Travel Home